People Development
Talent development is one of the determining factor for achievement of the company's goals. At JSI, Talent development is done by a variety of programs, including JSI Leadership Council, also known by the name of JLC and internship program that is packaged in such a way for participants come both from within the country and from abroad. The internship program also demonstrates JSI's commitment in education.
JSI Leadership Council
JLC is a leadership program rekindle the volunteer spirit of the talents who have a spirit of Competitive Cooperation. In the JLC, members are learning to lead and compete to show their best qualities. Members come from a multitude of hierarchy , functions and business units.
JLC has three departments:
Corporate Social Responsibility: responsible to execute CSR initiative which aligns to the Company's CSR programs.

Education: responsible to connect with educational institutions to give seminars.

Innovation & Development: concentrates on generating ideas on how to add value to the Company's assets.
each of which have their own clear work program and goals.
JLC Motto & Values
Motto: "To develop leaders with intellectual integrity who strive in a highly competitive environment."
Values: Integrity, Respect, Commitment, Collaborative, Discipline and Competitive.
JLC Activities
Some of the highlights on JLC activities are as follows: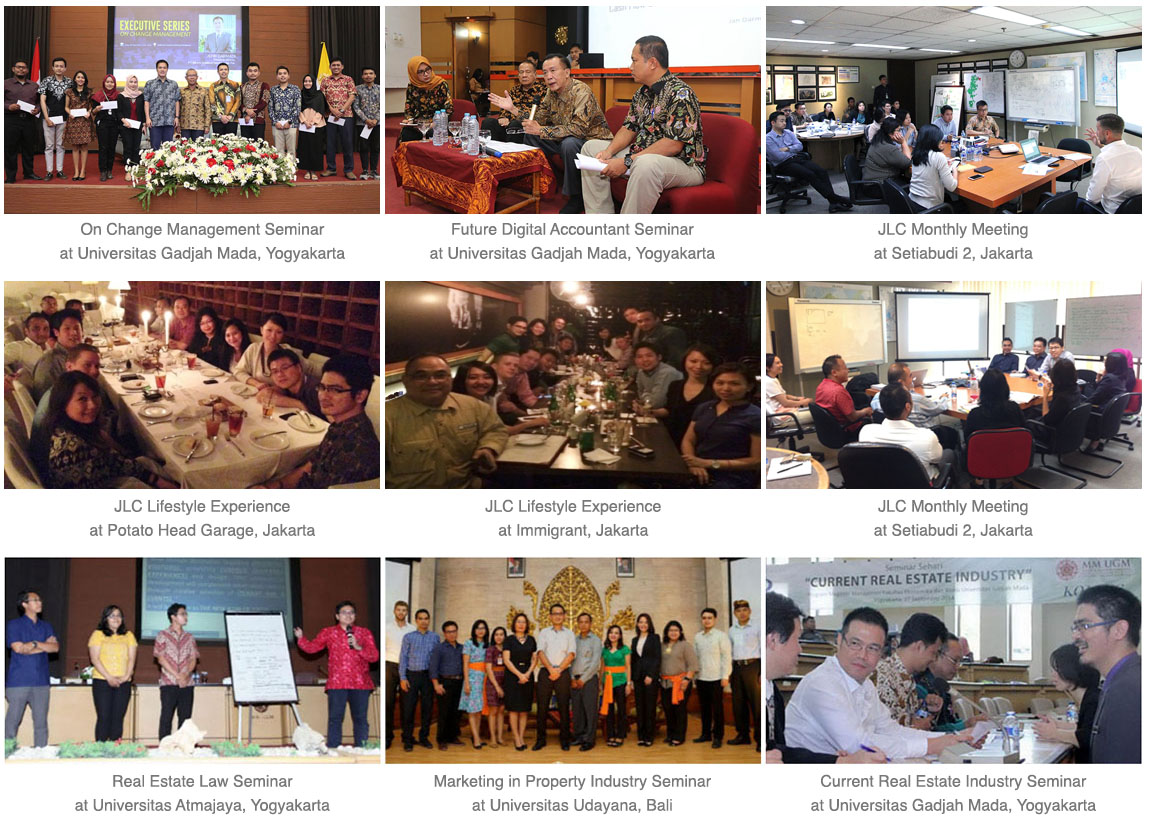 Internship
JSI is committed to continue to make a significant contribution in the world of education. JSI internship program is designed so that apprentices get a thorough experience of the business processes JSI. On the other hand, JSI also opens up the opportunity for apprentices in order to have the confidence gave his thoughts on the development of the company.
Apprentices received JSI is not limited only from universities / institutions in the country but also from abroad such as:

The hope, will create the exchange of knowledge, skills and positive values either of apprentices and of talent in the JSI.
Internship Testimony